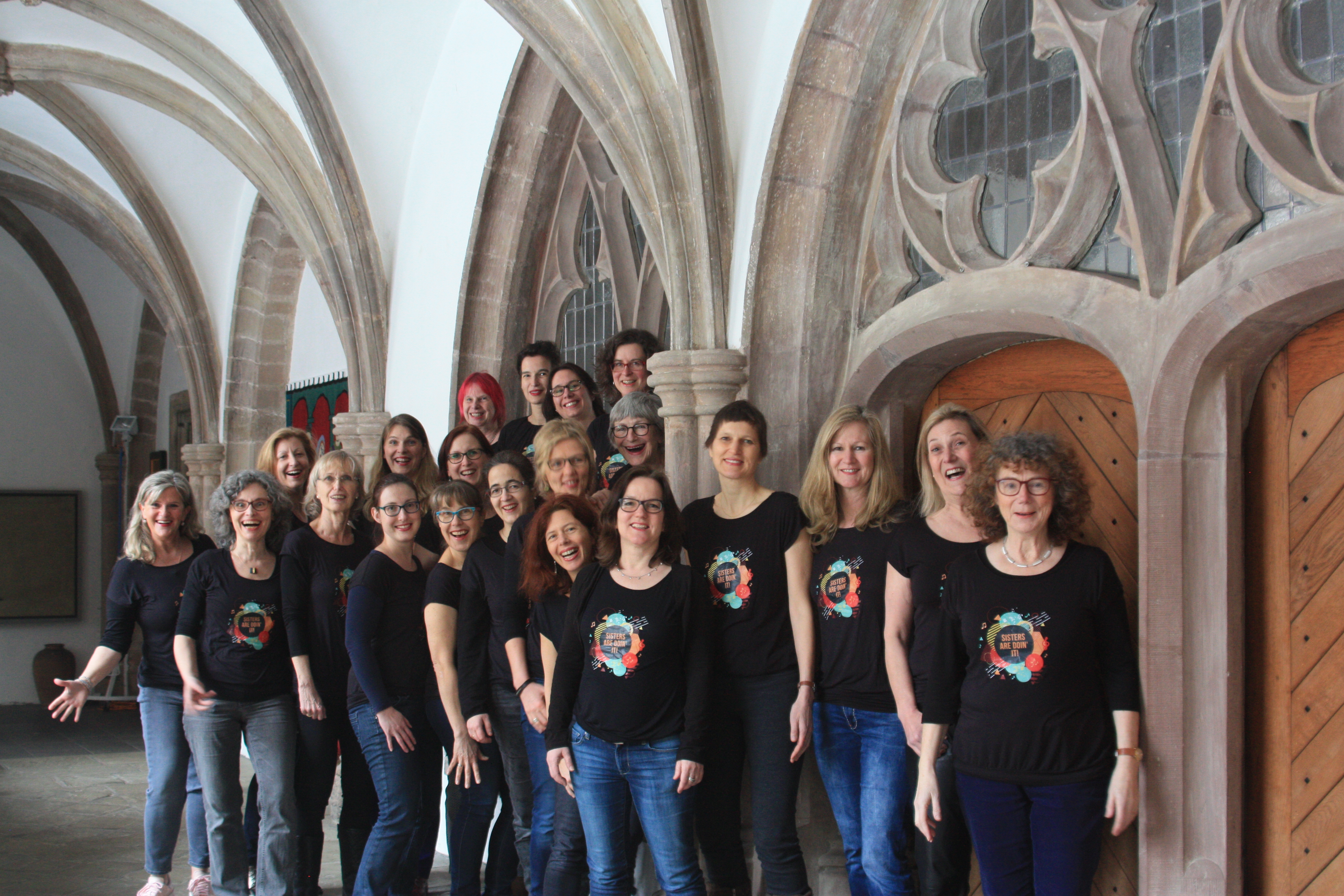 All about the Barberellas (English)
The Barberellas – the first Barbershop Chorus in Bonn, Germany's UN city and former capital
Bonn, Barbershop, Barberellas!
30 women, full of energy and with a passion for singing Barbershop, with quirky choreography – that's the Barberellas. We perform year-round, giving concerts in the Bonn/Cologne area and at the German Barbershop Conventions.
The choir was founded in 1995 by Hedwig Brengmann-Domogalla. Still going strong and evolving constantly, with new members and musical arrangements, the Barberellas celebrated their 20th anniversary on March 15, 2015, with a sparkling show at the Augustinum Theatre in Bonn.
The chorus is a member of the "Chorverband NRW" and BinG!-Barbershop in Germany. We are in the process of joining the American Barbershop Society for women: "Sweet Adelines International".
Every Wednesday evening, we practise in Bonn under our  conductor, Susanne Ungler-Kügler, who stepped up to take over after six years as a leading tenor in the choir.
We rehearse every Wednesday evening, with additional all-day and all-weekend workshops once or twice a year, to Keep up our Reputation as one of the country's most successful barbershop choruses.
New singers are very welcome. Sing high, sing low… if you are interested in singing four-part harmony, a capella,  the chances are the Barberellas could be the choir for you. If you're interested, we'd love to hear from you! Drop us a mail to info@barberellas.de.
We'd love to meet you soon!